Dave Lee, Overseer
Hi! I'm Dave. I'm an entrepreneur, marketer, optimist, and sales junkie. I've been on the Internet since 1987 (I no longer have a mullet) and involved with web-based software for over 15 years. My superhero skill is to call my shot and make it happen. After receiving an MBA in 2000, I discovered I love building and growing startup companies. In early 2005, I joined Infusionsoft and grew the business from $600k to over $17 million in recurring revenue over a five-year period. Having driven success for other businesses, in 2011, I decided to start creating my own ventures, including PlusThis.
Despite wearing a mullet in the 80s, I've been fortunate enough to do some pretty cool things over the years. I received an EXPY award for Media and Communications and was also named a Warrillow Marketer of the Year finalist. I helped Infusionsoft achieve the prestigious Inc. 500 award three years in a row. I've been featured on NBC, ABC, CBS, and Fox television affiliates speaking on marketing automation and small business success, and was quoted in Forbes Magazine as one of America's PremierExperts™. I've also been featured in CNBC, Reuters, MarketWatch, and Yahoo Finance, among other notable news outlets throughout the country.
I love skiing, wakesurfing, and kiteboarding (by far, the hardest sport I've learned). My current dream car is the McLaren Senna and I've always wanted to spend a week heli-skiing in Alaska or Canada. For me, family comes first. I have an amazing wife and three young boys that keep me on my toes.

Todd Stoker, Maker
I'm a self-taught software developer, driven by a lifelong passion for the Internet and technology. I enjoy finding and creating solutions that leverage technology to serve people. Web technology is especially exciting because it is always evolving, enabling more and better opportunities to make a difference.
I have a degree in Computer Information Systems from Arizona State University and have been working with CRMs and Marketing Automation since 2009.
I love to experiment and tinker. I spend much of my day testing new software libraries and services, seeing how others solve complex problems. I am most happy when I'm able to put to practice new ideas or improve on something I did in the past.

Bryce Christiansen, Charmer
Greetings! I'm a marketer, writer and creator. I've had quite an interesting career in marketing so far. My first marketing job was as a consultant for Microsoft, Dell, and Nestle, helping them train their people and promoting their products. (I don't miss melting to death inside a Nestle bunny suit anymore.) From there I've worked in sales selling IT services. But for the last 5 years I was the head of marketing for an executive coaching company.
I've created award winning sites including one Forbes featured in their "Top 100 Sites for Your Career" list. I've consulted executives at Google, Apple, SAP and more around personal branding and other marketing initiatives. I'm personally passionate about creating engaging content that helps educate customers on solving their business problems.
When I'm not working I enjoy being a huge dork. I love comic books, board games and audio books. I also like getting outdoors, usually taking my dog and a paddle board with me. I'm a two time cancer survivor with a can do attitude. I look forward to getting to know the PlusThis community and helping you all get more leads and conversions.

Christiaan Schmid, Doer
Salut à tous! My name is Christiaan, and yes there are two a's. I am a developer here at PlusThis and I wouldn't have it any other way. I recently graduated from ASU with a degree in Computer Science and let me just say this, I'm glad to be done with school! Designing and building new tools for PlusThis users definitely beats studying for some exam. PlusThis has given me the ability to expand my capabilities and focus more on technologies that I am passionate about and at the same time help small businesses reach and exceed their goals.
One of my greatest accomplishments and blessings in life was marrying my high school sweetheart. Together we have a two children who make us the happiest parents in the world!
In my free time I enjoy playing softball and golf. I love woodworking and seeing something evolve from paper and pencil to a beautiful piece of furniture. I can speak French, but being in Arizona doesn't help me much with that…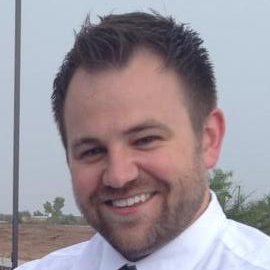 Tim Withers, Thinker
Hey! My name is Tim and I love to code. I grew up around technology and have always been intrigued by programming. I developed my first script to do some homework assignment when I was still in elementary school, and I was hooked. I have written and contributed to dozens of applications, and I am excited to continue building and improving the amazing tools PlusThis has to offer.
One funny story about me is that I have two Bachelor's degrees: A Bachelor of Science in Biology from Brigham Young University, and a Bachelor of Science in Nursing from Northern Arizona University. I loved school and I did really want to be a nurse, but my passion for coding and a job offer right after I graduated took me to where I am today.
When I am not working, I am a nerd and love reading, learning about new technologies, and coding random things. I have a soft spot for video games when I can find time, and enjoy being active outdoors and riding my bike. The bulk of my time however, is spent having a blast with my family.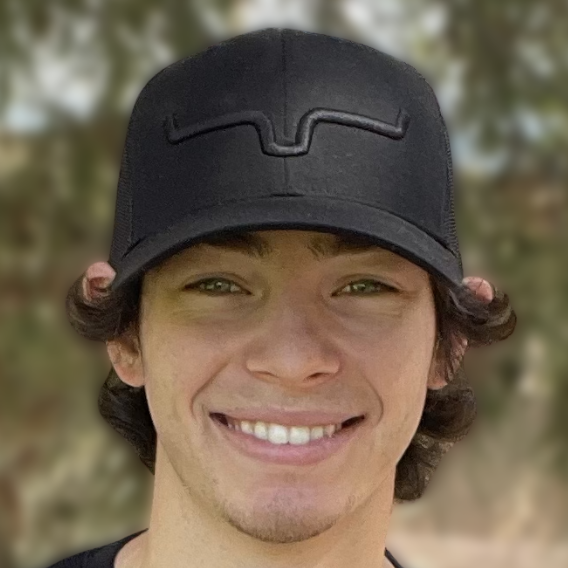 Ryland Crandell, Wrangler
Hey! I'm Ryland. I'm a Customer Success Representative here at PlusThis. I've used PlusThis tools many times before working here and loved the software, so when I got the opportunity to work for PlusThis, I was all over it. I love a challenge and love to find solutions. I was taught when I was younger, "There is always a way", with today's technology there is nothing you can't figure out. I have always loved this saying and it has helped me to always have the mindset that I can figure it out.
I am the second born out of five kids. One older brother and three younger sisters. I've grown up in Arizona besides moving to California when I was fourteen, We lived there for three years but my family was really missing Arizona and moved back. In my free time, you can usually find me outside. I love the outdoors. One of my favorite outdoor activities is team roping. I also love to hunt and get out in the wilderness or enjoy a good round of golf.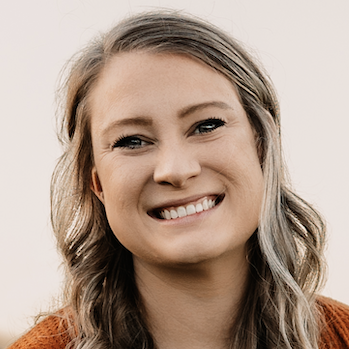 Keri Coffel, Adventurer
Hello, hello! I'm Keri and very excited to be working along side with PlusThis! I am from a little town in Northeast Georgia, played softball, track, cheerleading, and did a little dancing in between. I originally went to college for Biology to become an Orthodontist, but life had other plans for me and I graduated from UNG in 2018 with my Bachelor in Marketing with a minor in Biology (you win some and lose some :D). I am about the last person on Earth you'd expect more than one "that time I almost died" stories. But behind my soft voice and gentle demeanor, I could star in the next Unbreakable movie. From being pulled out to sea by a riptide to surviving a car's personal gymnastics routine down an embankment, I've either got really great luck or really terrible luck, depending on how you look at it.
I am also a mom, HUGE sports fan, foodie, wife, and adventurer. Let's just say, when my family and I get lost somewhere, we call it an "Adventure" and make great memories. I love to travel to places that my husband and I see on Diners, Drive-Ins, and Dives to try all the amazing foods that we slobber over on our couch, but are always down to take a detour and try a hole-in-the-wall, Mom & Pop restaurant to support local small businesses.