One-Click Upsell
Use One-Click Upsell to upsell and downsell offers on order thank you pages, after your customer has made a purchase via Keap.
How It Works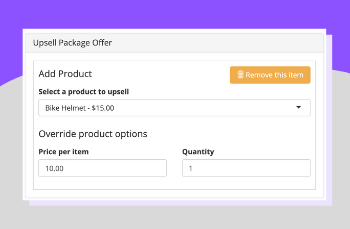 Pick Your Product
Pick the product you want to create as the upsell/downsell offer. Decide any override options you want like pricing and quantity.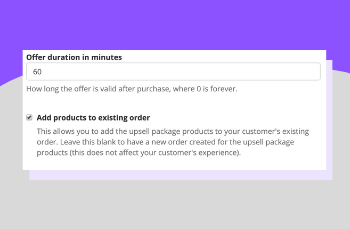 Edit Your Settings
Edit your upsell settings like offer duration, adding products to existing orders, redirect after successful upsells, success tags, downsell redirects and more.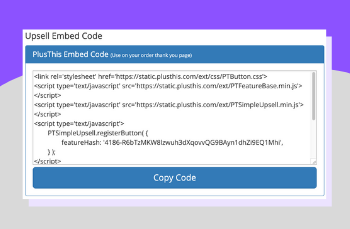 Start Selling
Put our Upsell Embed Code on your order thank you page. Customers will now start seeing your upsells on successful purchases.
I've been using PlusThis now for about 3 years and this app is a brilliant app that will really extend your Keap capabilities to do many of the 'Ninja' Marketing 'Tips and Tricks' to position you above the rest of your competition, impress and convert more customers too. The support from the team at PlusThis is excellent too with ample information and tutorials on how to correctly apply all its applications into your business operations. - I HIGHLY RECOMMEND IT!
- Neil Sinclair