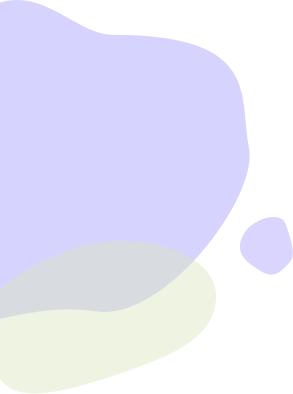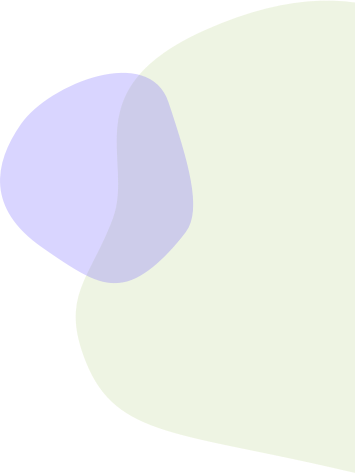 MonkeyPod Marketing's IS Starter Kit Case Study
How Greg Jenkins Upsold 50% of His Sales With PlusThis
Greg Jenkins recently launched his Keap Starter Kit training using a handful of PlusThis tools. He was able to hit his stretch goals and see 50% of his customers take his upsell. Check out the video for more details.
See Plans and Pricing
The Story
Greg Jenkins recently updated one of his core training products and needed to relaunch it. To get this done, he would need a good looking form that worked with his landing page builder, countdown timers to add urgency to his offer, a simple way to offer an up-sell to his course, and smart automation so people only saw the offers that were relevant to them.

Learn how Greg set all of this up in this video case study.
Challenges I needed to solve
Landing page forms
I needed a way for my affiliates to refer people to this launch and get credit by using a form instead of an API connection.
Adding urgency so people buy NOW
My launch had a hard deadline where after a certain date the prices would go up.
Upsells?
My launch included a membership program that I would like to offer to people who bought the training.
Landing page routing
I have a membership program that I wanted to sell as an optional upsell, but I don't want to show existing members the offer if they already have it.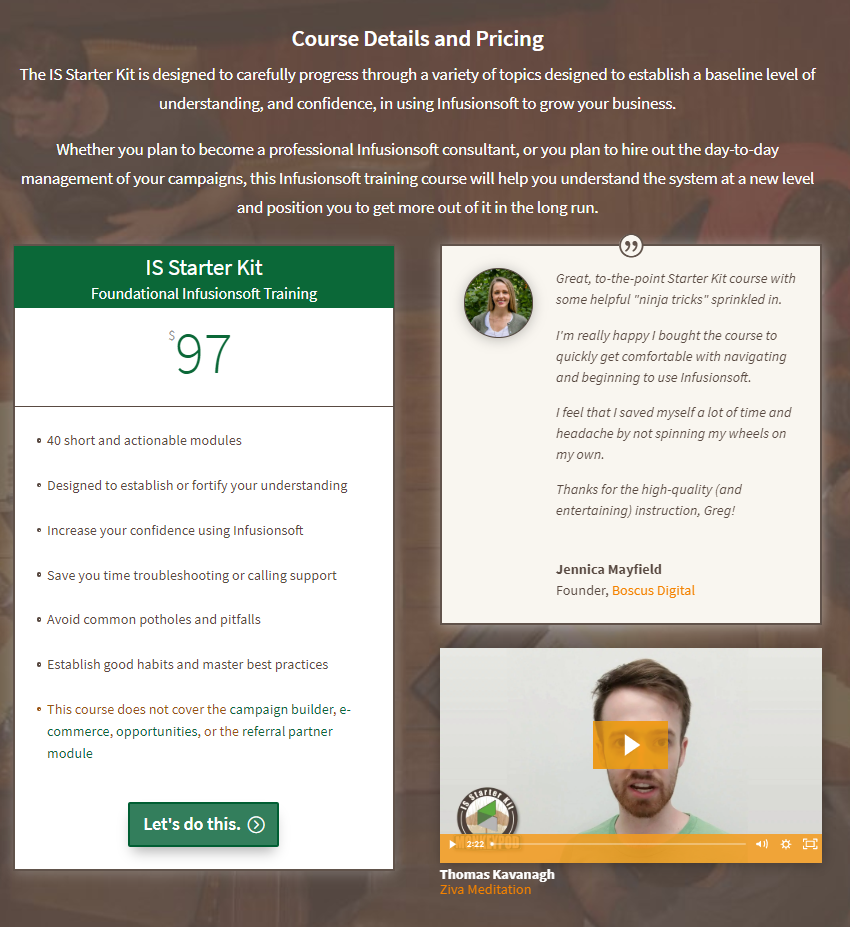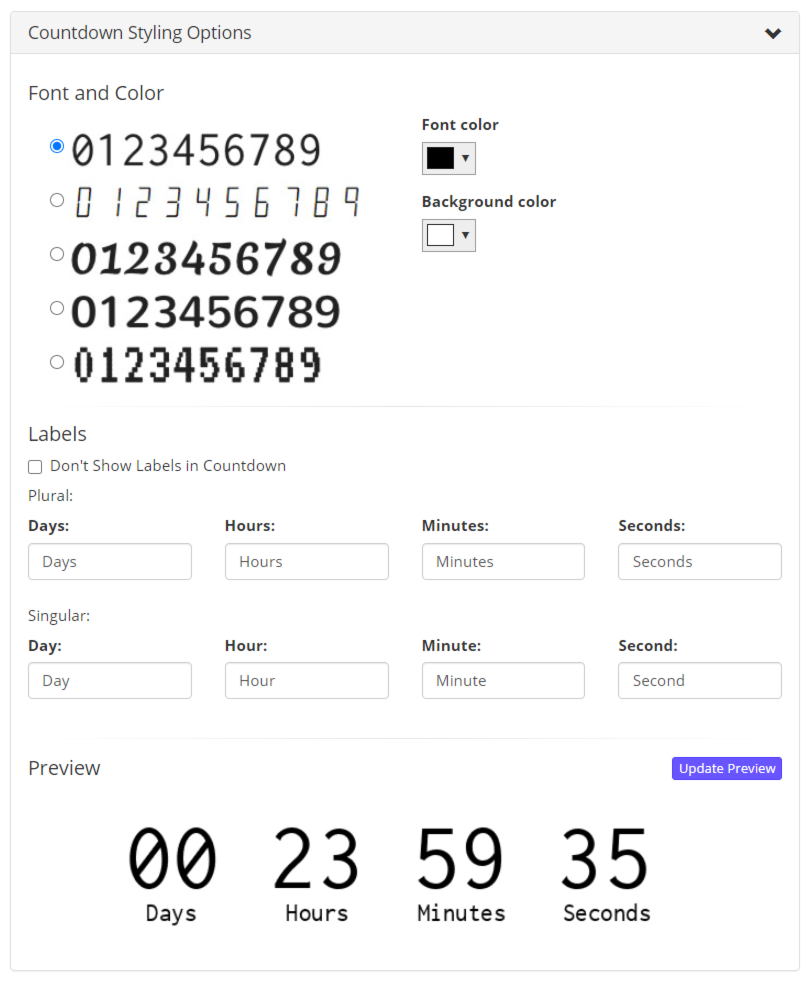 The tools that solved my challenges
Modern Forms
PlusThis Modern Forms allowed me to put a mobile responsive form on a Leadpages page so that all our affiliates referrals could still pass through to Keap.
Countdown Timers
Using PlusThis Countdown Timers created urgency for my launch, increasing sales, and allowed me to keep my integrity when people saw the offer expired but still wanted the old pricing.
One Click Upsell
To show my new customers my membership program upsell, I used PlusThis One-Click Upsells. This allowed me to put a button on my page that made it simple to add the membership to their existing order and finish the shopping process.
Smart Links
To route the right people to the sales page, I used PlusThis Smart Links. Smart Links can check if the customer already has my membership program and then therefore route them to a different thank you page if they don't need to see the offer.
Results
Overall the IS Starter Kit relaunch was a pleasing success and as you can see PlusThis was a big theme of that success. Seeing 50% of our customers convert into the upsell was just the icing on the cake.
Tools Covered In This Case Study